PRIVACY POLICY
At Gocco, we recognize the importance of protecting all information collected from the users of our products. Our goal is to provide safe and friendly services to you and your child.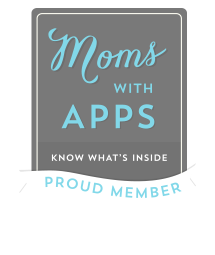 This is why our applications include adult gating, no in-app purchases and do not feature any third-party advertisement. Thanks to these good practices, we've been certified by Moms With Apps as a trustworthy developer building great family-friendly apps.
To remain true to these principles, this privacy policy aims at informing you transparently about our practices regarding you and your child's personal and non-personal information.
If despite our efforts, there is anything unclear in this Privacy Policy, please contact us at support@smarteducation.jp. We would be glad to answer you!
Introduction
This Privacy Policy is part of the Terms of Service which you, or if you do not have reached the age of majority in your country, a parent or legal guardian, must read and accept.
When you use any of our Services, you are agreeing to our Privacy Policy.
What information do we collect and how do we collect it?
We collect two different types of information: personal information, which can personally identify the user as an individual, and non-personal information, which cannot.
Personal information
No personal information is required to enjoy our services. We do not collect any personal information without your consent. The only circumstances in which we collect personal information are:
when you ask for technical support, or to check your identity before granting access to your personal information. We will then collect your name and e-mail adress, if you accept to provide them to us.
when you publish on Gocco Doodle. In Gocco Doodle, children can take a picture of themselves, modify it by choosing a comic foreground and stickers which partially hide their face, and then feature the resulting avatar next to their drawings. When you unlock the parental gating, you agree on a public display of these pictures.
Please, notice that to provide the safest environment to your child, we review every picture and drawing before they become visible by other users. No image related to pornography, violence or discrimination will be published.
We do not have access to your pictures' file but only to the pictures you decided to upload.
We don't have access to your social networks information, e-mail or contacts even if you shared your creations through these means.

According to COPPA, if you are younger than 13 years old, you must get consent from your parents or legal guardian before providing any personal Information to us. If you believe we may have personal information about a child under 13 that was not provided with parental consent, please contact us at support@smarteducation.jp.
Non-personal information
We also use tools or third party analytical software to improve the services we offer to you. These tools use information collected from your device through our applications. As an example, when you install one of our applications, it recognizes your device specifities in order to provide you the adapted performances such as the image size and quality. The application will then send us these non identifiable data for us to develop products fitting our users' needs.
Our Services do not use any cookies.
The non personal information that our applications collect are:
IP address
Operating System version
Device model information
Game progress, time spent playing, score and achievements.

How do we use these informations?
Personal information
We only use your name and e-mail adress in order to provide you technical support, or verify your identity in case you want to modify our access to your personal information.
As explained above, when you unlock the parental gating in Gocco Doodle, you agree on a public display and free use of the avatar that your child created from his or her picture, foregrounds and stickers.
Non-personal information
Non-personal information are only used for the following internal purposes:
assessing the effectiveness of our content
gathering analyzable usage metrics
understanding usage trends and preferences
improving how our services work and look
improving our marketing and promotional tools
creating new features and functionalities.

Do we share your information?
We do not share any personal information to third-parties for marketing purposes. Non-personal information are only collected for internal business purposes.
We do not share pictures without your consent. Unlocking the parental gating in Gocco Doodle means that you authorize us to display publicly the drawings and avatar you or your child chose.
We do not disclose any other personal information we may have. E-mail addresses and names are gathered only for internal purposes.
We may however disclose information if required to do so by law, or in order to maintain public safety or the safety of a child using our website.
How can you access and correct your information?
If you want to review the personal information we may have on you or your child, correct it, ask for no further collection or delete the personal information, please send us an e-mail at support@smarteducation.jp.
Be sure that we will take the required reasonable steps to check your identity before granting access to the information.
How long do we keep your personal information for?
We store your personal information for as long as your account is active and for as long as is required for our business purposes.
What measures do we take to guarantee the security of your information?
As security is an important concern for us, we take the necessary physical, electronic and managerial measures to protect your personal information. Only our internal system administrators have access to the data.
What if we change our Privacy Policy?
We may want to modify our Privacy Policy to comply with new legislation or adapt to our new applications' practices. An announcement will be posted in the parents' section of our apps. It is strongly recommended to check this page often, referring to the date of the last modification listed at the bottom.
Our privacy policy was last updated on August 13th 2014.
Questions about the privacy policy
Please contact support@smarteducation.jp
Copyright © 2014 SMARTEDUCATION, LTD. All rights reserved.